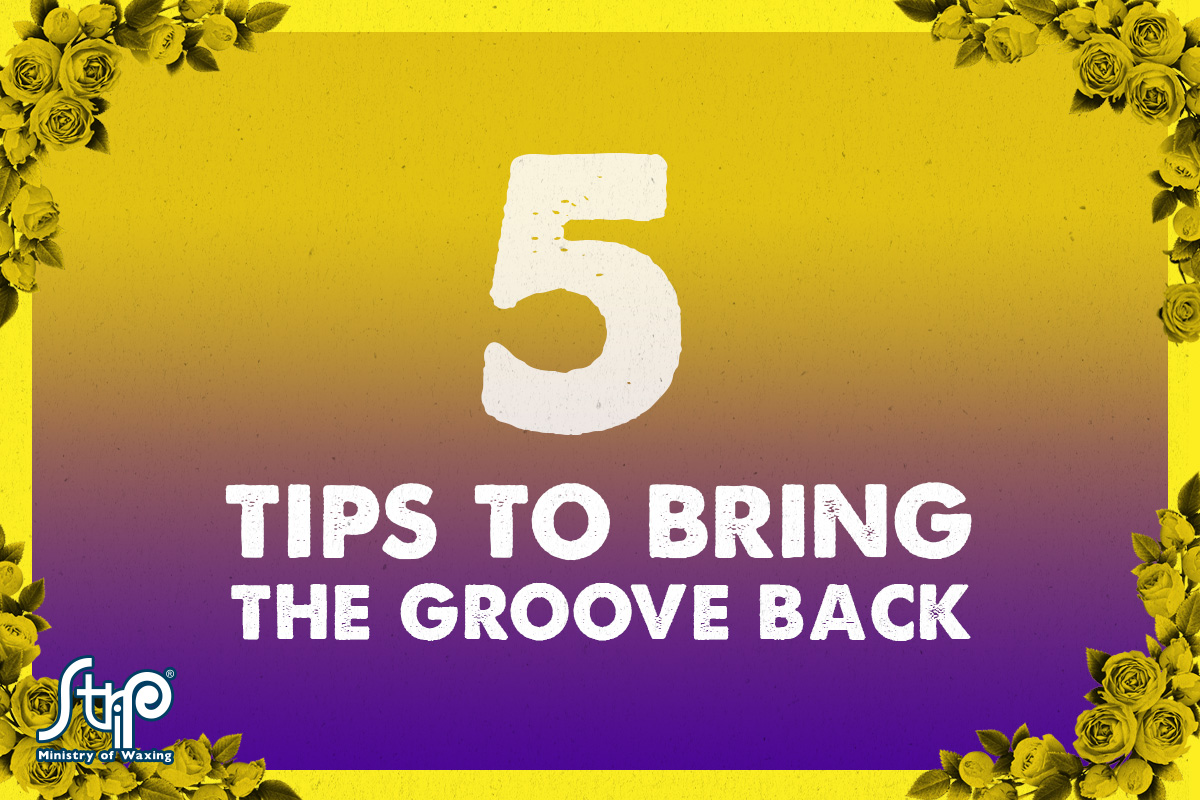 First Time, Every Time
Things are getting stale and you're getting complacent. Here's how you can bring the groove back into the bedroom and make it feel like the first time, every time.
Talk It Out
Recap sessions are sorely underrated, but we understand how it's easy to forget to talk about it. Reminisce what you both liked about your sex lives and talk about how you'd like to bring it back. It can only get better from there.
Go Back on a First Date
Ah, there's no weirder yet addicting feeling like the jitters, the intensity, and the foreplay of the first time you had sex (that's what we really meant by "date", by the way). Going on occasional dates eases tension, revives excitement, and reminds you of why you're so damn good together in the first place. The action afterwards takes care of itself.
Up Your Fitness Game
It just ain't sexy when you're losing steam in the bedroom, all because you didn't keep yourself in shape. You don't have to be a marathoner or an athlete to have good stamina in bed — pick what you like, do it regularly and keep that body healthy for the benefit of both of you.
Remember Vanity, Your Best Friend?
Nothing says sexy like a confident woman that takes care of her best asset: herself. Start by surprising your partner with a Brazilian because everyone loves a clean working station. Already hairless? Then the next investment could be Strip's Vajuvenation, which firm, lifts, and restores that youthful rosy glow down below. Yes, you can reverse the aging process anywhere — even down there. Bonus points for needing no down time and being non-invasive!
Be Absent
We don't mean to neglect, but to spend time apart. Absence does make the heart grow fonder, and it applies to the body, too. Having some alone time is not only beneficial to you, but to the relationship as well. The time apart not only helps both of you recalibrate, but also revs up sexual desire that's raring to go the moment you see each other again.
How to Keep Your (Younger Man) Interested
Dating a younger man surely benefits you, but how does it benefit him? Here are some reasons younger menenjoy the company of older women — and why they stick around.
Like any relationship, you've still gotta put in the work when you're dating a younger man (we're assuming it's not a fling). From navigating the emotional bends to keeping the sparks flying in bed, here are some of the things that compel them to stay committed to you.
Your willingness to let them please you
He's young, fit, and keen to hone his craft. He's eager to please you in all aspects of the relationship — and which woman doesn't want that? It's a two-way street, after all.
Your unapologetic nature
You're more self-assured, so you're more unabashed about knowing what you want. Whether it's demanding time alone for the weekend or making known your opinion about the latest elections without expecting agreement, his admiration for you will go a long way.
Your sensitivity to his needs
Being older makes you more aware of others, and more mature in handling emotion. Listening to and meeting his needs shows that you respect him — something every young man is out to earn.
Your fearlessness in bed
So you've been around the block — that ain't a bad thing, especially if it meant you had tricks of your own. Older women are more adventurous, so they're willing to try anything from toys to role play and even reversing the vaginal aging process (yes, it ages!) with treatments like Vajuvenations that help tighten, lift, and firm the skin of the labia. After all, to keep a young man is to stay young.
Your life lessons
Chances are, he's still finding himself and building his character. Being older, your experiences count for more than just better practice at sex, but also life lessons learnt. He'll thank you for the influence, even if it doesn't work out in the end.
6 Things You Can Do To Your *ahem*
Time to Treat Yo-Self! (Hey, anything to make you feel good about yourself, right?)
We scoured the wonderful realm of Labia Land and discovered more crazy — but crazy good — ways to attain vagina vanity.
Brazilian Skin Lightening
We'll be honest, the darkened skin down there bothers us from time to time, but luckily, there is a solution. This safe, non-surgical procedure actually helps lighten the skin of your labia, minimising discolouration. There are also self-applicator creams like the winning Ace Cream packed with key ingredient hydroquinone that help you do this at home.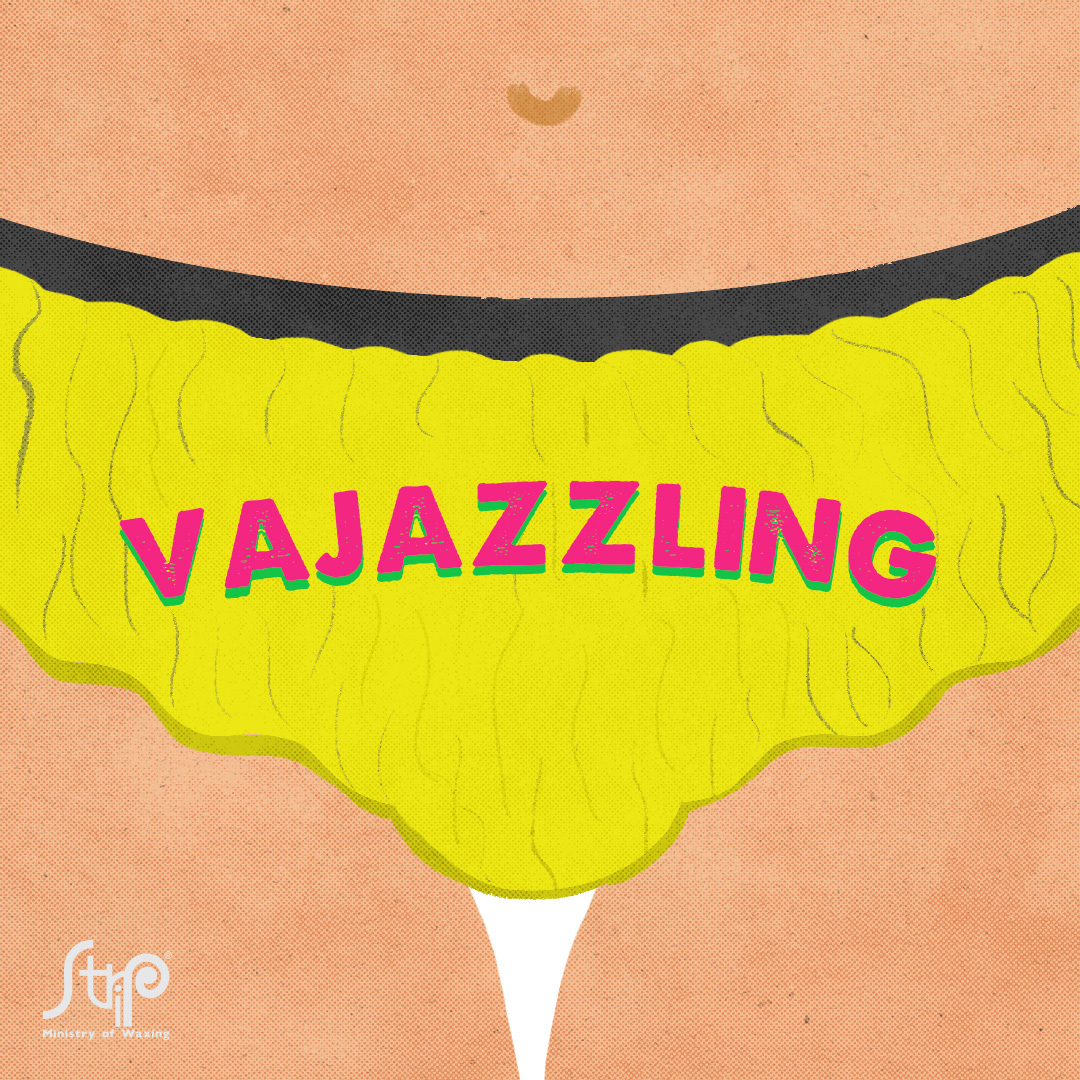 It's outrageous, but you'd better believe it's a thing. Vajazzling involves first waxing your skin to deliver a clean canvas, before warmed Swarovski crystals are delicately applied to your vajayjay with tweezers in a pattern of your choice.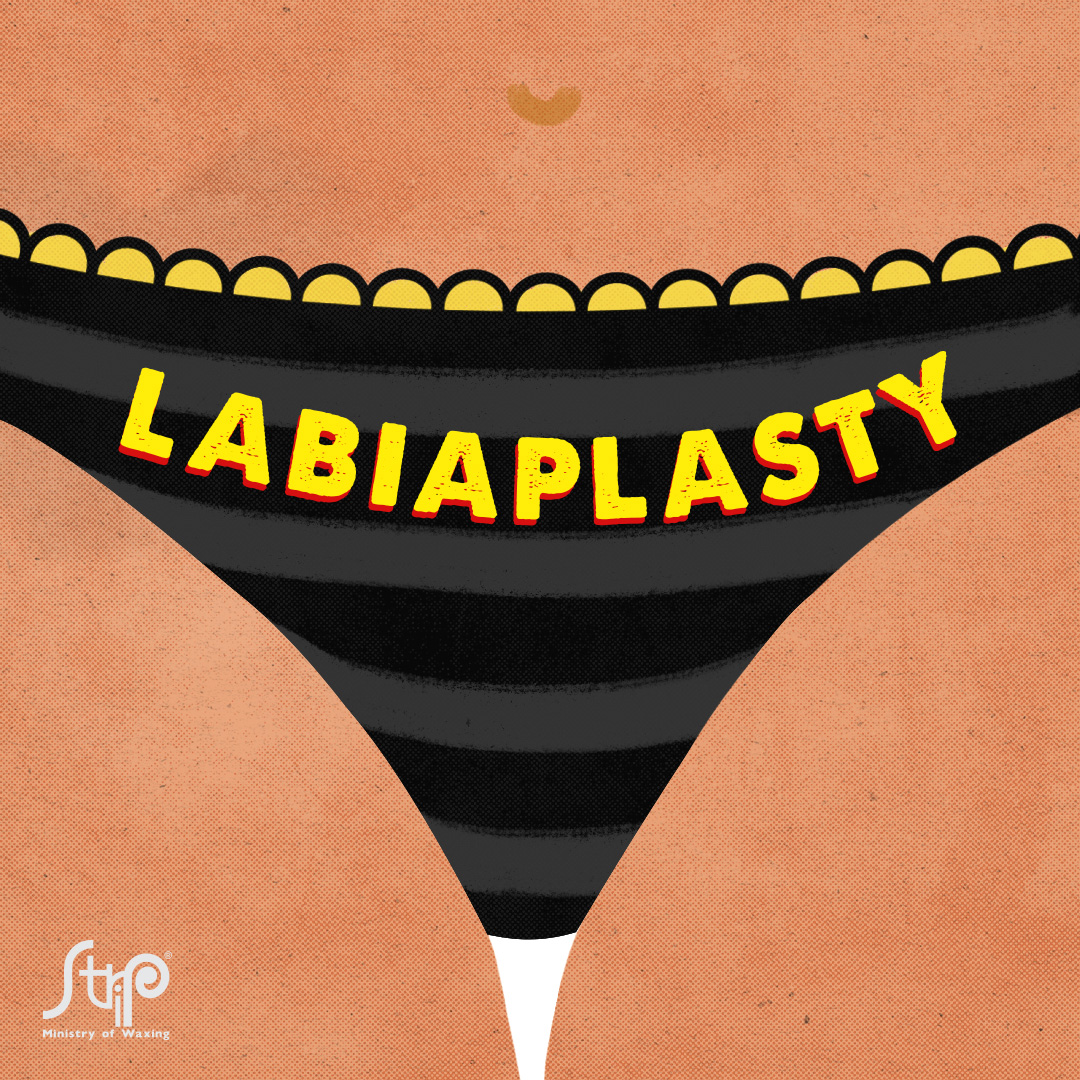 This one does, unfortunately, require going under the knife. Whether the reason is aesthetic, hygiene or discomfort — and in some cases, intersex — labiaplasty is essentially the alteration of the inner and outer labia (the skin folds outside the vulva).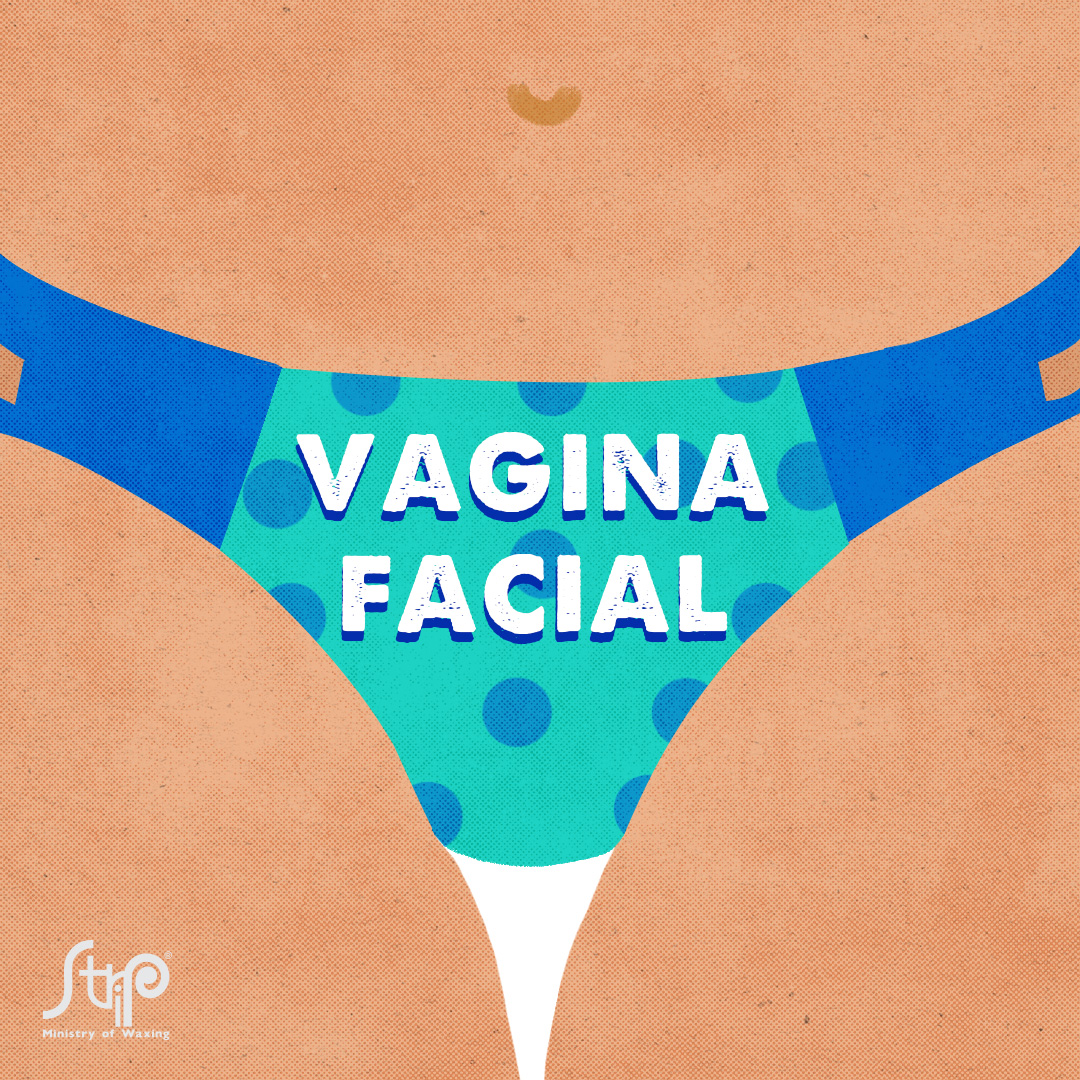 And finally, the least radical of them all: a vajacial. For the same reasons you'd get a facial, a vajacial is a delicate, comfortable process that sees a customised mask and in some cases, a high frequency wand to bring back blood circulation. This is best enjoyed after a waxing session.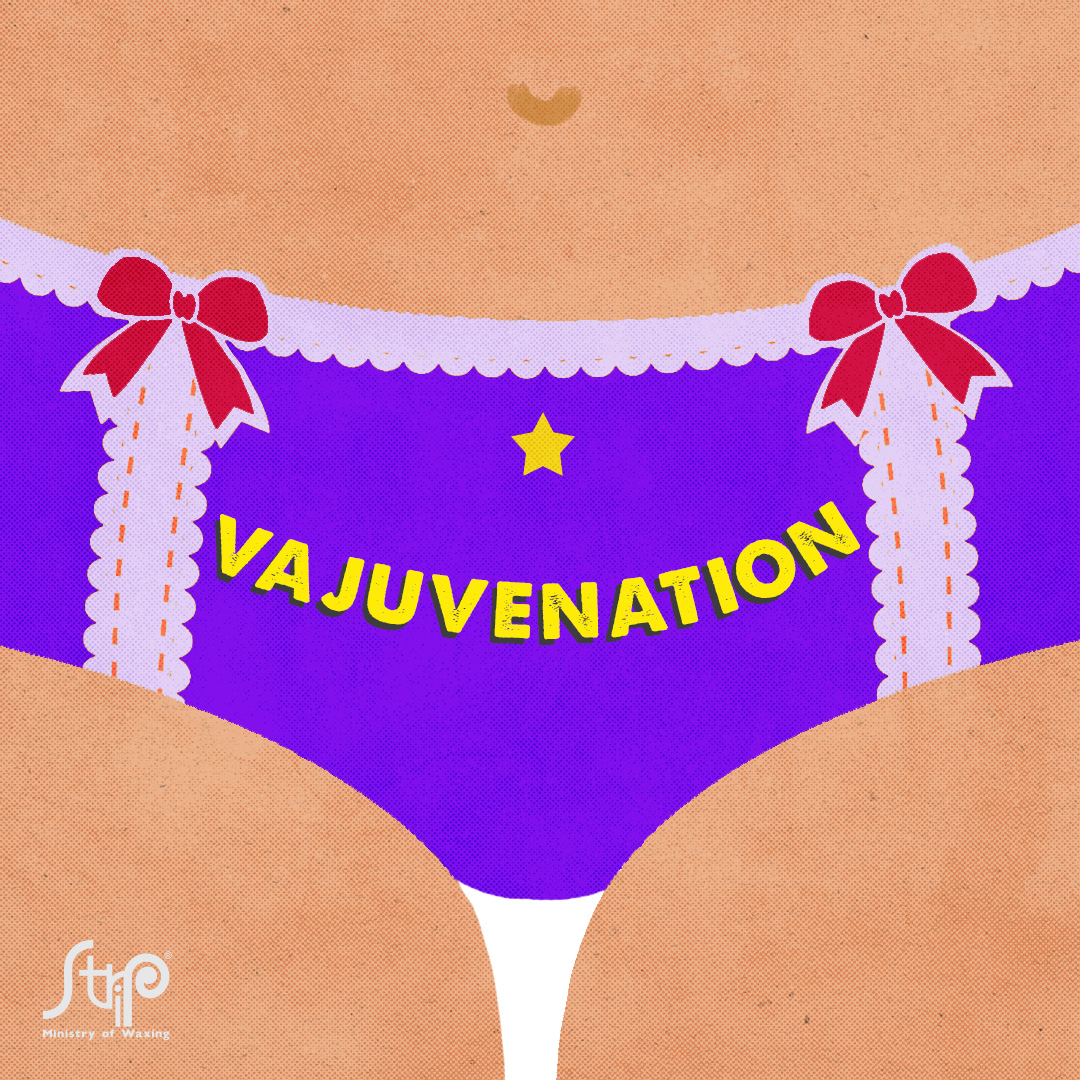 A Facelift For Your BrazilianThe upgrade to a Vajacial, the Vajuvenation is a super safe treatment using advanced equipment and techniques to lift the skin of the labia majora, which can sag with aging and after childbirth. The treatment is so painless, it's almost relaxing — you won't even feel the gentle lasers tingling on your skin!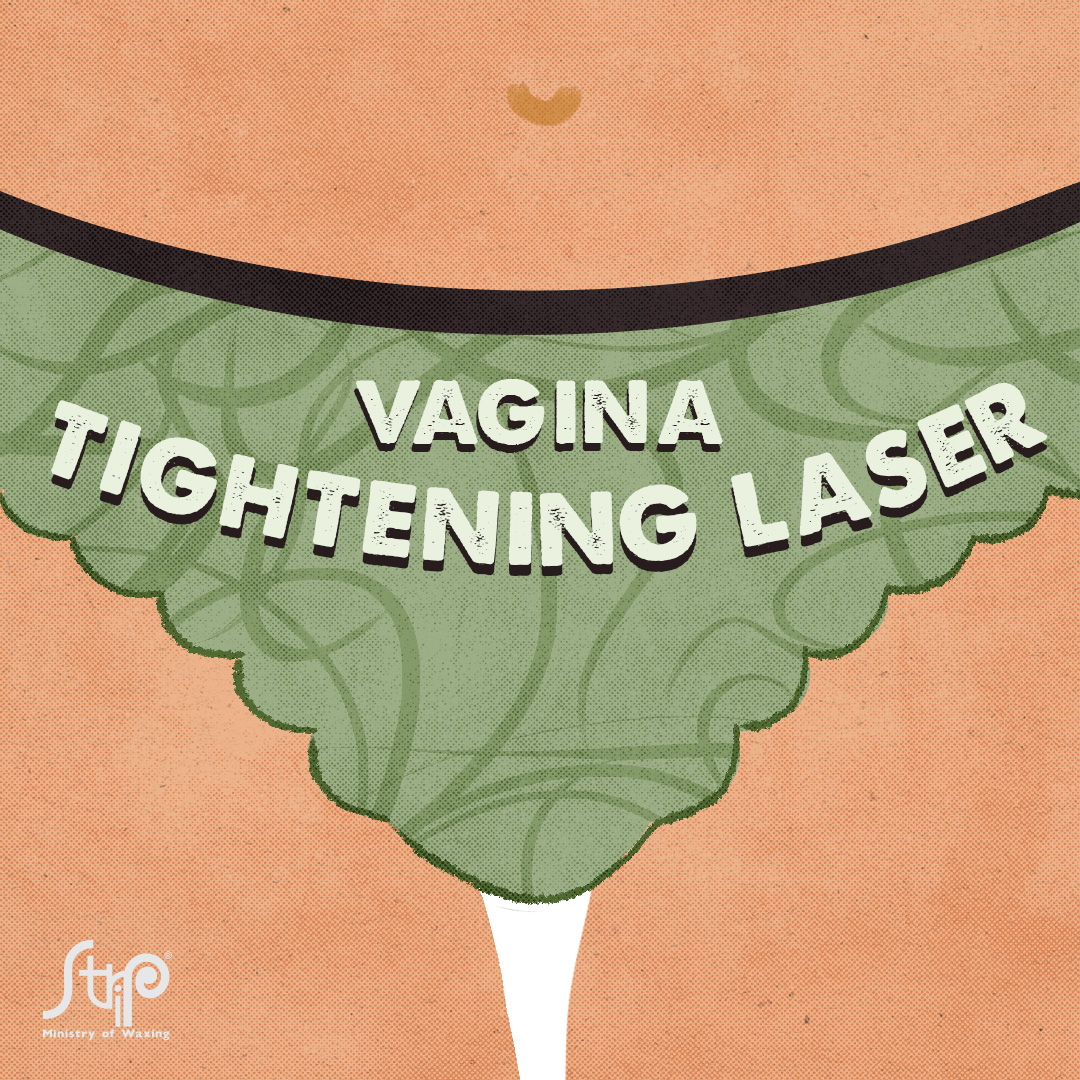 The term "laser" is really as low-invasive as the treatments themselves these days. Femilift by Alma Lasers is a low-invasive therapy that shoots CO2 lasers to your vaginal wall for a micro-trauma effect, to treat vaginal atrophy and even incontinence.
Do you know you could tighten *these* parts?
Always wondered how famous celebrities like Demi Moore and Madonna are keeping it tight? You'll never guess!
Facelifts and tummy tucks are the new normal, especially among the rich and famous, but "lifting" other body parts are all the rage too. We're sounding the alarm on the trending skin tightening on other aging-prone areas that are catching on so quick, your wrinkle-less lids won't have time to blink!
Vampire Facelift

Remember Kim K's bloodied face on Instagram? Yup, that's still a thing. Believed to prevent wrinkles from forming, an aesthetician draws blood from your arm and injected back into the face to keep that plump and glow. Beauty is pain, right?
Lech Therapy

Why buy enemas for body detoxing when you can just pick up a leech and do it for free? Okay, maybe not for free but yes, leeches are indeed placed on your face to suck out your blood to yield tightened, brightened skin. Just ask Demi Moore, who flew to Switzerland just for hers.
Vajuvenation

We're about to go south, but your skin isn't! A relatively new trend on the beauty industry machine, more and more celebs are keeping their vaginas as tight as their faces. These procedures were surgical in the past, but today, vajuvenation is non-invasive with the use of radio-frequency and vaccum suction to lift the labia majora. The verdicts are positive (on both sides, heh).
Coming to Manila in September 2021.
Bird Poo Facial

No, you can't just scoop up any bird poop for this facial, silly. It's a special Japanese nightingale poop that's been dehydrated, then applied to the face. If you've always admired Victoria Beckham's bright, clear acne-free skin, now you know why.
Bee Venom Mask

Seen as the non-invasive alternative to botox, Kate Middleton made the ultimate beauty sacrifice with a bee venom mask to lift and firm the skin before her widely televised wedding to Prince William. Low commitment, high performance? We'll take it!
Venus Freeze

Wonder how Latina hottie Sofia Vergara looks so good in her 40s? This advanced laser and ultrasonic technique promises to tighten skin, and get rid of cellulite and fat. Now you know how she keeps her booty up and about! Liposonix & CoolScuplting To get rid of fat the non-invasive (and effortless) way, those with spare change can try these 2 techniques. Liposonix applies controlled heat to melt stubborn fat away, while CoolSculpting uses controlled freezing instead to freeze fats on the thighs and belly.
How to get noticed — in the bedroom
The best part? It's all minimum effort for maximum impact.
Today, there's no excuse for women not to conquer the bedroom, but since we kinda want things the easy way, these effortless ways will still get you noticed during bedtime. So here's to making love out of (almost) nothing at all.
Stare him down – Staring is caring

Well, not the kind that picks a fight, but we've gotta admit that locking eyes makes him vulnerable. And once you've succeeded in making him comfortably uncomfortable, he's all yours for the taking.
Take the lead

We're not all fans of taking initiative in bed, but once we make the first move, the reward is powerful. Like fancy-man-made-breakfast-the-morning-after kinda powerful.
Get uplifted, Down Below

Humans are visual creatures, and looks — even down south — can make or break your bedtime action. Give those other lips a makeover with a vajuvenation. It's a non-invasive, non-surgical procedure that lifts and tightens a saggy labia. Plus, we hear they're so painless, they're almost pleasurable!
Smooth sailing

While men almost never notice a fresh haircut, they will DEFINIETLY notice if you've had a Brazilian Wax down there — and they'll appreciate the prep effort. If waxing isn't your thing, go pain-free with Powerpac hair removal (Powerpac Hair Removal's smoothness last longer anyway!).
Love on top

Love on top
It's a better view (and 'do) both for you, and for him, so it's mutually beneficial! Women secretly run the world, and the initiative and show of dominance earns you a superb payoff.